Basil and I checked out the new parking area at the Exton end of the Chester Valley Trail the other day.  The expanded lot is painted; it looks as if they're only waiting to put the occasional tree in place before opening it.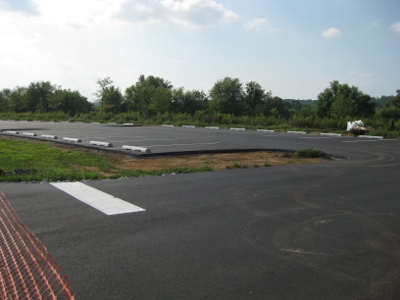 They've added fencing to keep the riff-raff out.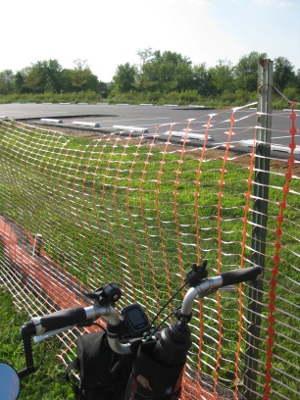 Later, Dr. Diarist, Argyll, Basil and I returned on a weekend.  That new parking section can't come a moment too soon.  It's too far to see clearly, but most of the cars in that front row are parked on grass, not the existing lot.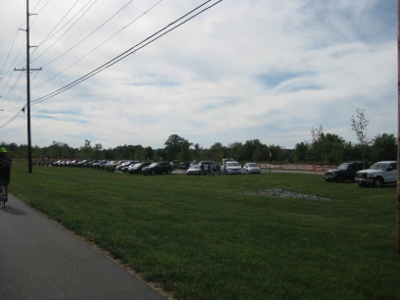 That sky!  I love the raggedy extension of the trail here, coming up on King of Prussia. (It's a town.  I know, I know . . . . )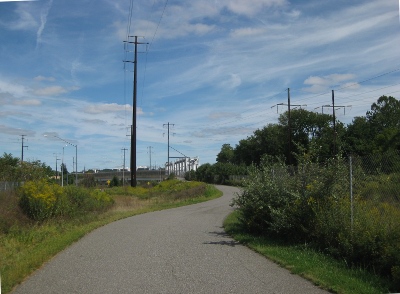 Well, the trail's not actually raggedy, but the environs are definitely industrial for this short stretch.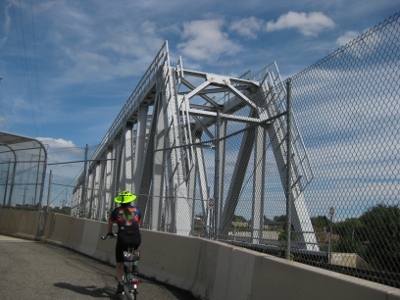 It think this is an old rail bridge, but I forgot to double-check.  It was about time for pizza, which was only a couple of miles/3.2 km away.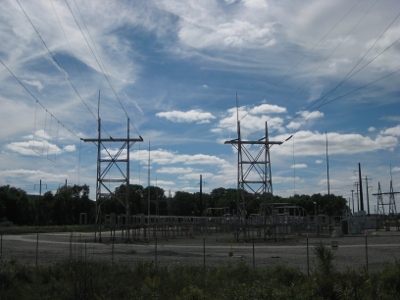 Basil and Argyll were pleased to get a chance to roll together.  Things have been a bit mad around the Diarist place, what with a lot of (good!) changes, and all.  The Bromptons have been feeling neglected.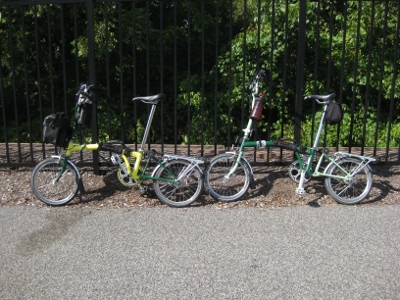 Be patient, little guys — the new phase is almost over. Proper (and more frequent) riding will commence soon.