Basil Gets Dirty
On a recent January ride, Basil and I encountered mud and a smattering of ice, both new experiences.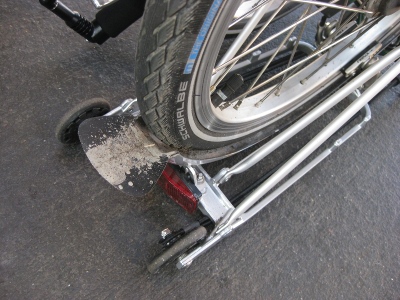 Basil's mud flaps are earning their keep.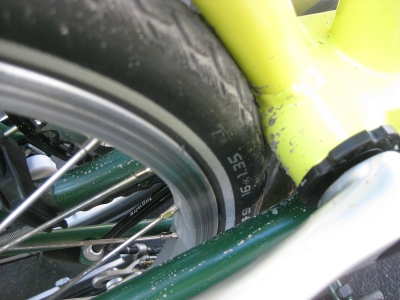 Tidying up involves checking the nooks and crannies, and under the fenders, as well.
We're earning our all-weather stripes — though I should point out that "all-weather", so far, excludes both snow and serious rain.  Those will come!