Bromptons and Bathrooms
We hydrate. We need bathrooms.  But our Bromptons stay by our sides, and we are (quite reasonably) loathe to leave them out of sight.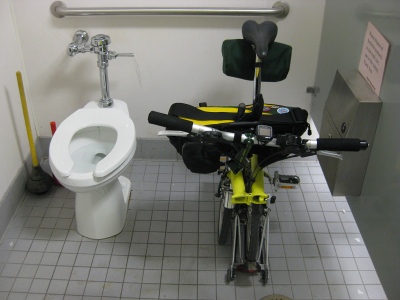 No problem. "Disability stalls" are good for diverse people:  someone who is temporarily in a walking cast; anyone who uses a wheelchair; parents with a horde of small children; people wearing enormous coats; anyone using a stroller; and Brompton cyclists.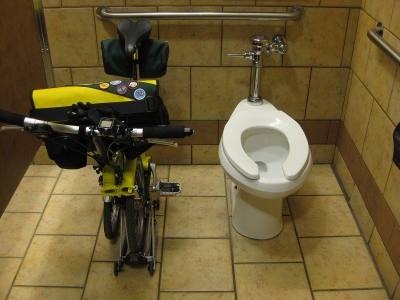 Basil fits anywhere a full-sized stroller can.  Some public bathrooms are so commodious (heh, heh) that it's possible to take a picture of a Brompton without even showing the fixtures: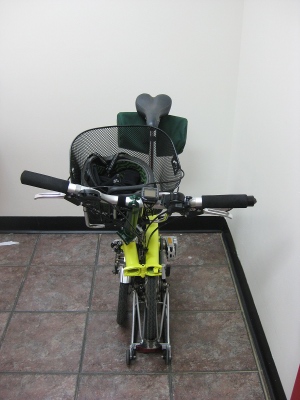 Over-sized stalls. Architecture for the common good, and the uncommon cyclist.