Impatience, in a Peaceful Place
We're still doing catch-up here, and I'm still fiddling with Basil's geometry.  I may have it now, but I'm testing the theory with a series of short rides.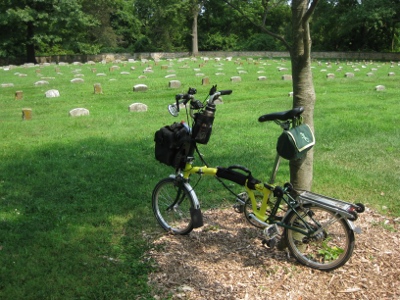 I'm as bored as Basil is with this namby-pamby approach to cycling, but even a short ride can offer some unexpected pleasures.  We wandered into the cemetery above because I needed a wall to lean Basil against while I did yet another few-millimeters of adjustment to his saddle.