Basil and Argyll, our Brompton bicycles, Dr. Diarist, and I have just returned from a fantastic weekend in Washington, D.C., participating in the USA Brompton National Championship events.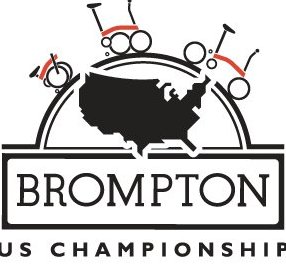 So many pictures!  So much to write!  All will unfold (so to speak) in due time, beginning (probably) tomorrow.  I'm planning to write a series of posts about the whole weekend — after all, I'd want to know everything if I'd  never been!
In the meantime, suffice to say it was an excellent event, from start to finish, and we'd do it again (and again and again!) every time we get a chance.
We loved it so much that we went out early this morning and took a 20 mile/32 km ride on our home trail, an activity which I hope our regular readers will forgive.  I should have been writing posts, but we just weren't quite ready to stop celebrating all things Brompton.